Join in the RSPB's Big Garden Birdwatch 2022

Looking for something to do in Sussex on the weekend of 28-30 January 2022?
Well, how about devoting an hour to just sitting and watching the birds out of your window?
The RSPB has its annual Big Garden Birdwatch and they need as many of us as possible to sign up and spend an hour watching the birds in our gardens or from our balcony. The idea is that we then report the different types of birds we see to the RSPB.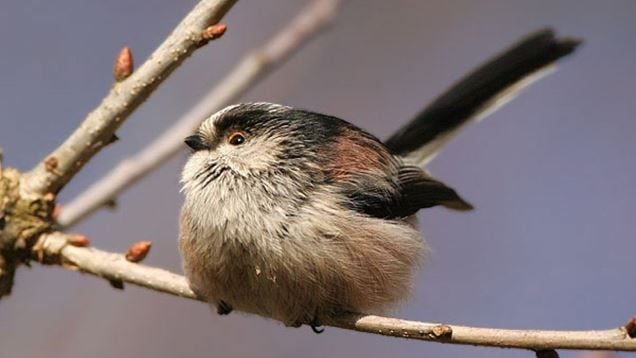 Which bird are you? Take the RSPB's personality test!


All about the Big Garden Birdwatch
All you have to do is to sit and watch the birds in your garden or from your balcony for one hour (you choose the hour) during the weekend of 28 to 30 January 2022.
There's lots of information about how you can encourage birds to your garden and lots of resources too so if you don't know your long-tailed tit from a green tit, there's a very simple guide to help you identify the birds you're seeing.
You can then send the RSPB the results of what you see and if you prefer to do this by post, you can download a form for your results or you can send them in online. You do need to register online but it's free and easy to do.
There are also all sorts of activities on the RSPB website such as a personality test – which bird are you? New to the Big Garden Birdwatch, experts from across the UK will bring us all footage, facts and photos about the birds they see and there will be lots of live quizzes and more during the weekend!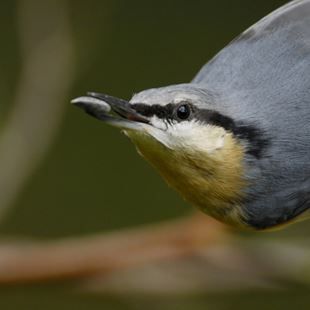 Open a bird cafe!
Then you can feed the birds and enjoy your own nature show!
How does the Big Garden Birdwatch survey help?
The whole point of this is that it gives the RSPB a good snapshot of what is happening to our feathered friends around the UK – which birds are doing well and which birds are really struggling. If a species is struggling, then the RSPB can look at why this is happening and put an action plan in place to help that species. The survey has been running for 40 years so in that time it's given the RSPB a very good picture of what is happening to our feathered friends. And all in all, if we had a school report, it would say that the human race "could do better" to help birds and wildlife, though lots of good things are happening and declines are being reversed, thanks to surveys like this. It's a matter of helping wildlife and giving them somewhere to shelter, to rest and nest, to feed and breed.
We can all join in the action plan bit because the RSPB will tell us how we can help the struggling species. In 2021, a million people joined in!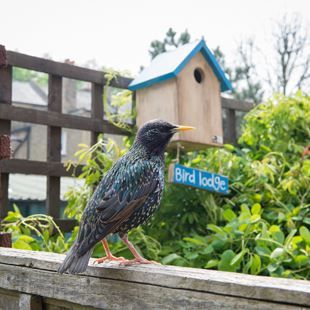 Give them a home and they will come!
There's an offer on the RSPB's nest boxes at the moment
Calling all teachers (and parents)!
Teachers can join up for the RSPB Big Schools Birdwatch and if you don't know your robin from your blackbird, don't panic – there's lots of help to identify birds on the RSPB birdwatch pages!

And please don't forget to spread the word! Fly off to the RSPB's website here and find out more about what they do, how they help our feathered friends and other wildlife – and how you can help. There are lots of very simple ways to make a difference and they don't need to cost a lot or anything at all, in many cases.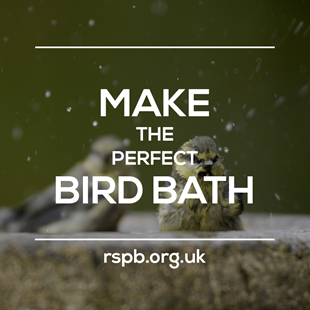 or you could buy one from the RSPB's online shop



All images on this page are ©RSPB